Advertisement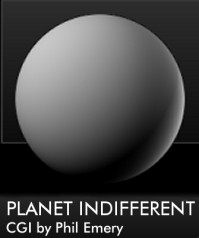 Freelance 3D modelling & animation
Based in Chesterfield UK, with easy access to E. & W. Midlands, Yorkshire and Gt. Manchester, & with over ten years' experience in commercial 3D graphics production, I offer a range of services in the field of 3D modelling, illustration and animation including:
* 3D Architectural Visualisation
* Product Visualisation
* General Illustration
* Low-polygon modelling for web delivery & games
Feel free to download a small brochure (PDF 770K)
All types of work are considered, and modelling can be undertaken based on a range of source material such as sketches, CAD diagrams or photographs. Finished work can be delivered in electronic form via the web, email, or on CD/DVD in a wide variety of formats - either as finished artwork/animation or as 3D models.